Digital signage
The university's digital signage network offers a visual medium to share important information about the campus community with students, faculty, staff and visitors. This information includes (but is not limited to):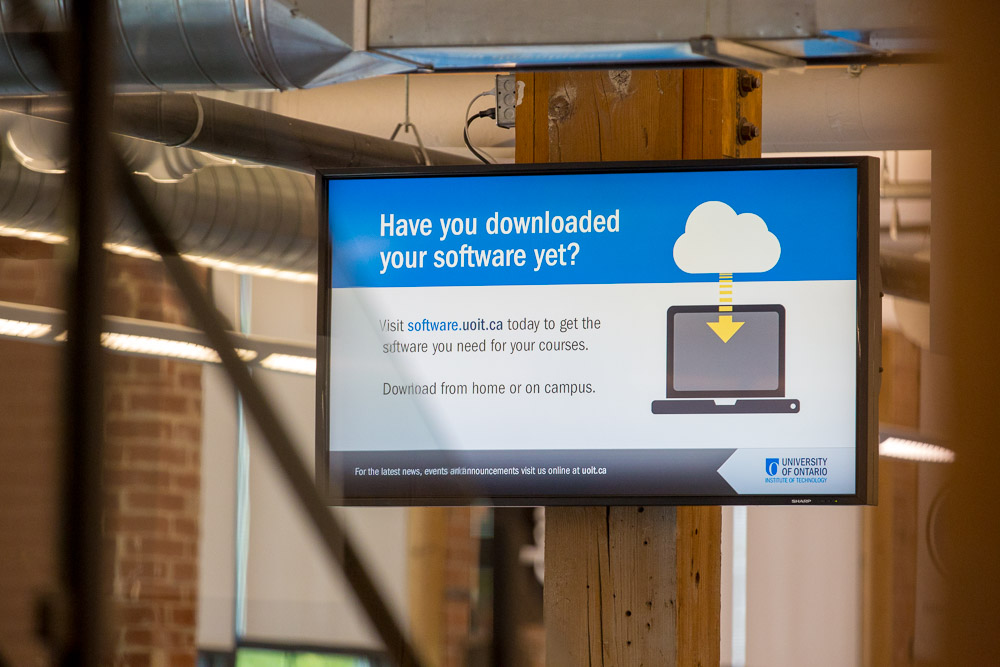 current news
emergency announcements
important dates
live streaming events
weather
Faculties and departments can schedule messages to broadcast at one or both campus locations.
Hardware request
Faculties and departments interested in purchasing their own digital signage can submit a request for hardware delivery and installation in their area. We work with the Office of Campus Infrastructure and Sustainability to review all digital signage hardware requests for optimal placement. Hardware costs are the responsibility of the requesting area.
Submit your hardware request by filling out the Project Initiation form.